GO Smart allows you to offer a custom site to your applicants. Customize the content and settings so that applicants feel like it's an extension of your website.
HOME MESSAGE AND BRANDING
Starting with your Home page, invite applicants into the site with familiar imagery and colors that extend from your own website. Select a background color and logo that follow the applicant through the site. Craft a welcome message that lets applicants know what they can expect to see at this site or tells them a bit more about you!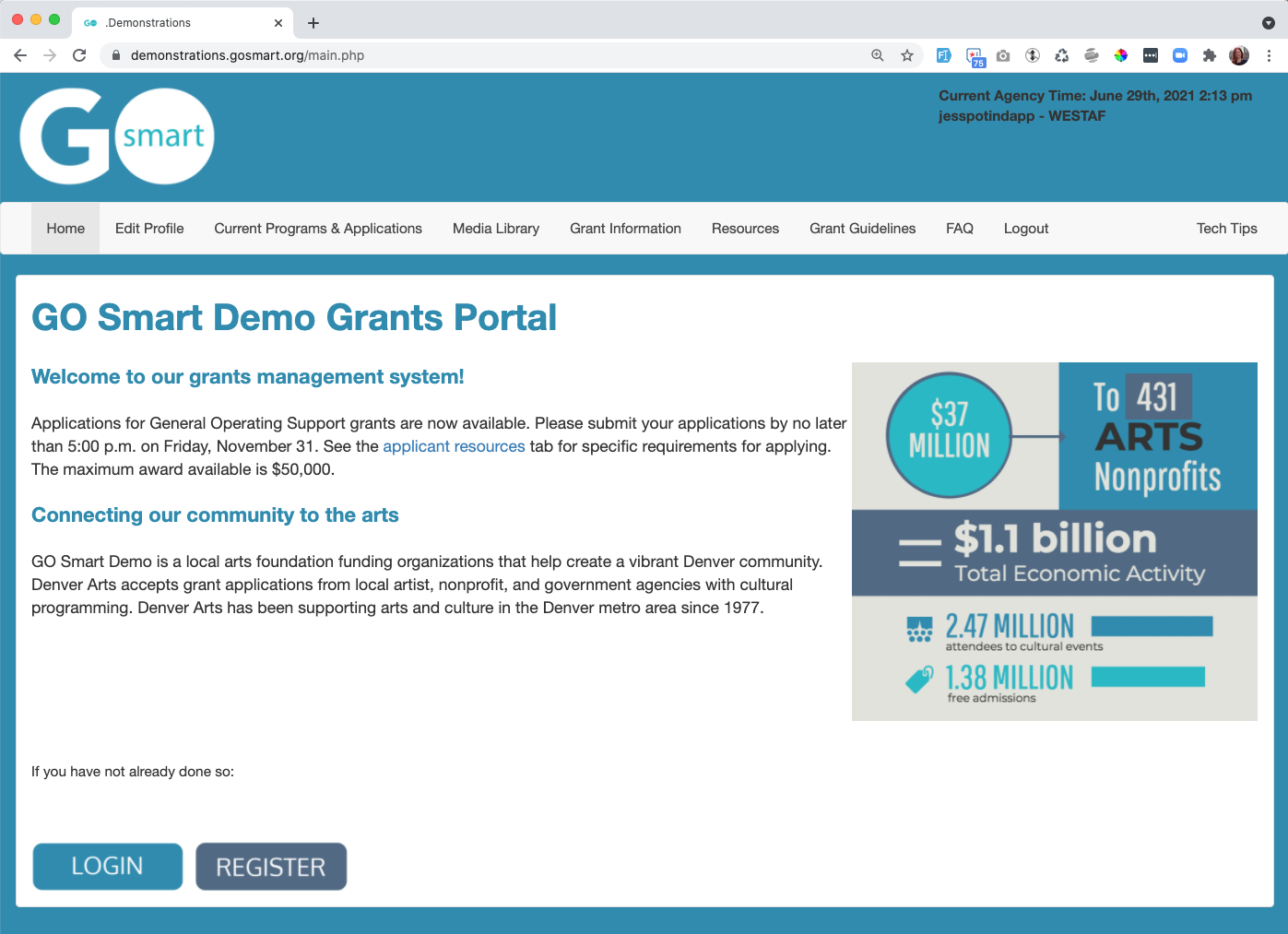 Create a custom domain with the GO Smart team.
Add text that can help your applicants to maneuver around the site.
Add imagery and formatting.
Create optional resource pages to offer additional support.
Create additional buttons and features that make your site even easier to navigate.
CUSTOM RESOURCE PAGES
Because we recommend that you keep your Home message short and sweet, you have the ability to offer additional information on optional resource pages. Include unlimited pages that can be used for guidelines, resources, contact information or any type of additional information your applicants may need before they get started on their grant opportunities.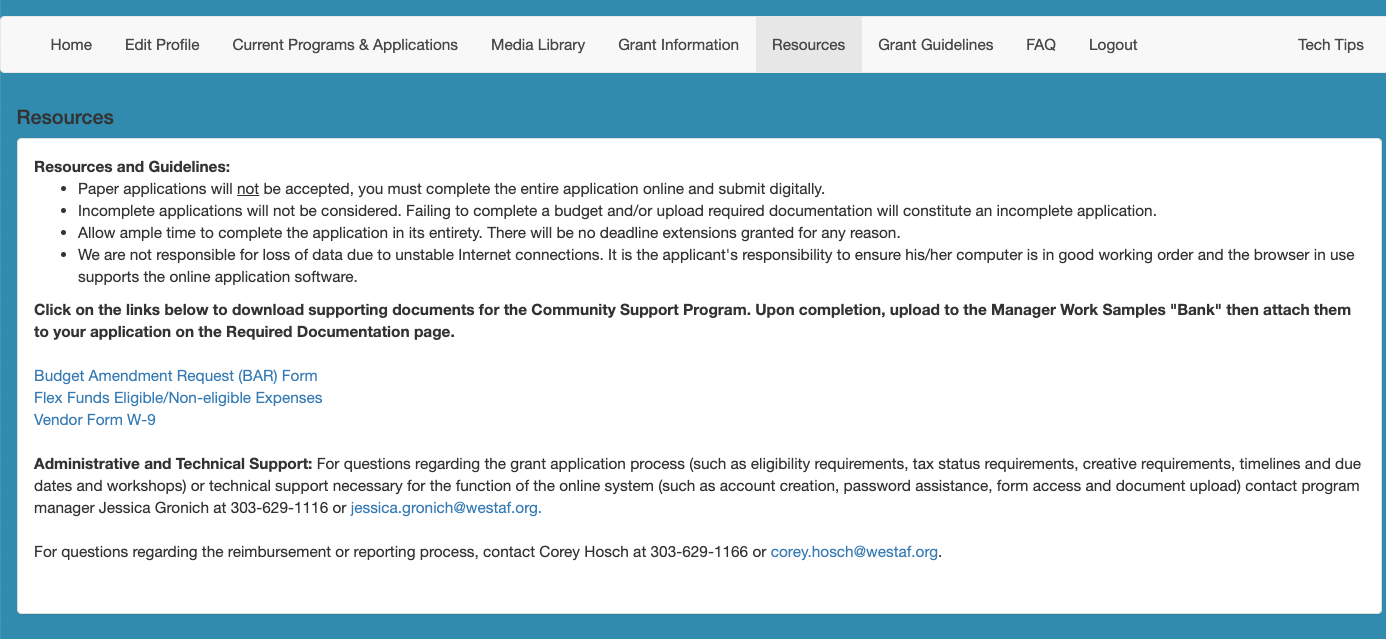 Easily add optional resource pages to provide additional information.
Add your own custom language and include formatting and images.
Link to external sites or to documents hosted on your GO Smart server.
REGISTRATION
After they have looked around the site, applicants will be able to register. A registered account allows applicants to work on, save, and submit your grant opportunities. It also affords them the ability to store and reuse basic contact information. They can even manage files in an optional media library that they can use year after year. The basic registration process is simple and can be customized slightly. Ask the GO Smart team to turn on the enhanced profile, allowing you to let applicants self-designate as individuals or organizations. Turn on the NEA setting, and ask custom National Endowment of the Arts demographic questions. Further customize by turning off or on any of the nine custom fields such as Mission, Org History, and Web Address.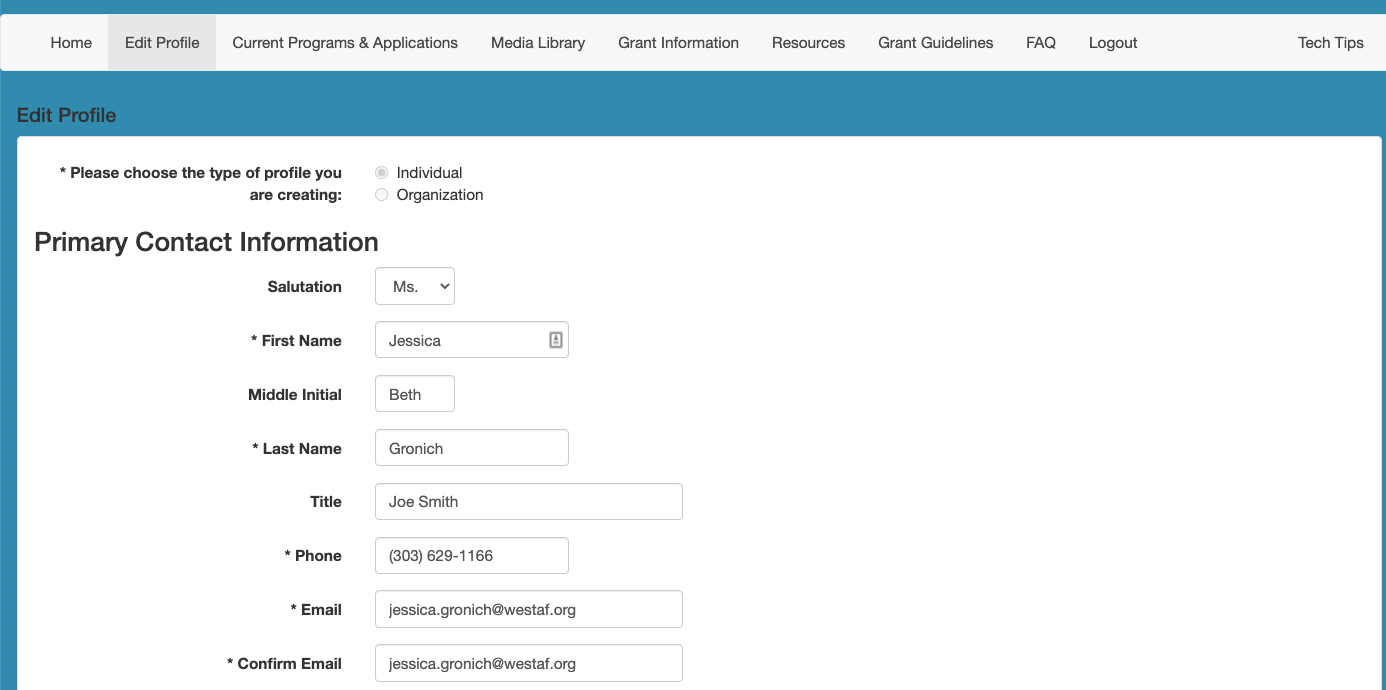 Turn on optional settings that allow applicants to self-designate as individuals or organizations; ask National Endowment of the Arts demographic questions; and turn on any of our 9 optional fields such as Mission or Organization History.
Collect basic contact information and alleviate the need to ask for it in every application.
Applicants can return to their profile and update as needed.
MEDIA LIBRARY
Allow your applicants to upload and manage their media in a library that can be accessed year after year. Determine which media types you want to permit and craft custom language that will help guide them through.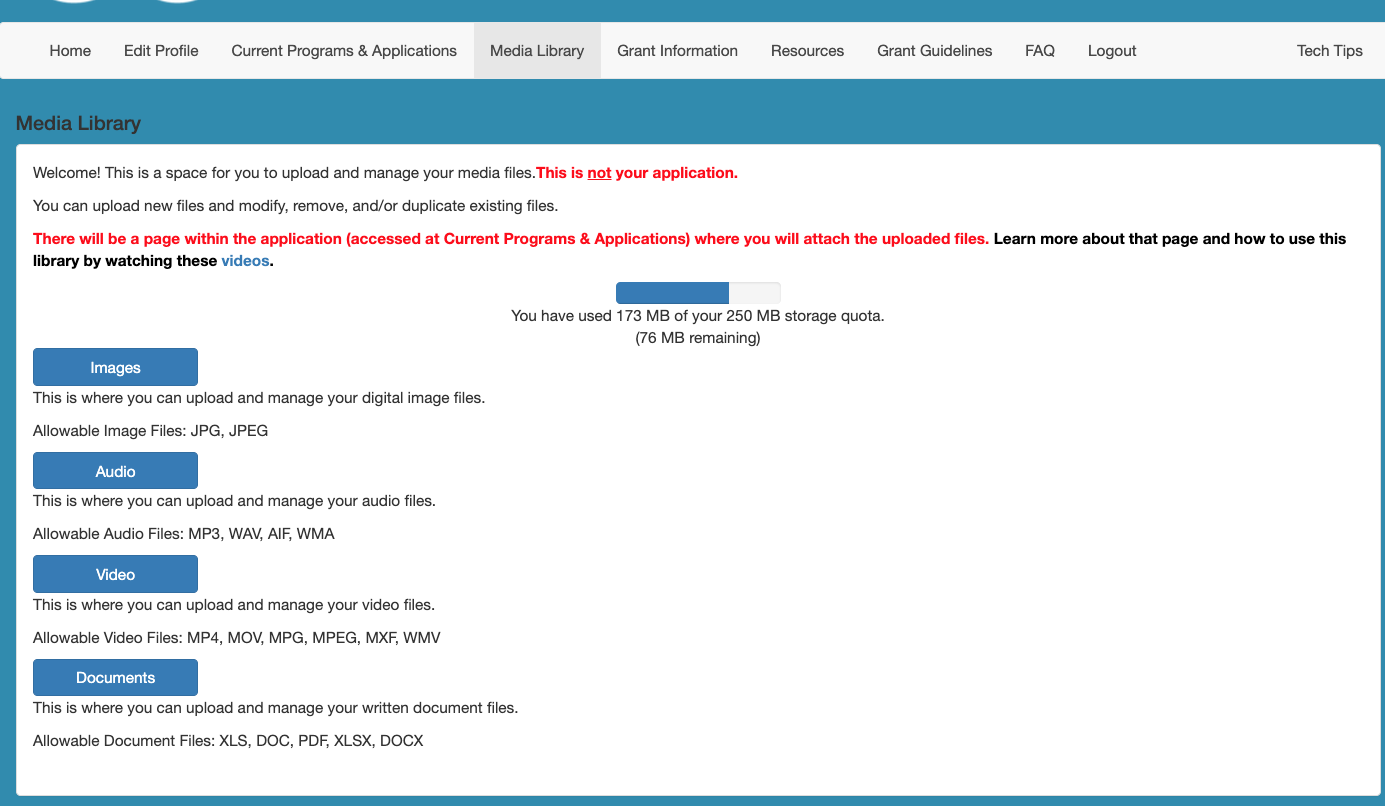 Use our default help language or craft your own to help applicants understand your media expectations.
Applicants can easily see how much storage space remains in their library.
Determine which of the four allowable media types you want to accept.
GRANT OPPORTUNITIES
The main reason you're using GO Smart is to invite applicants to submit applications. The big show happens at the Current Programs & Applications tab. This is where you will make available any or all of your grant opportunities. Determine which grants are visible to applicants, set the dates and deadlines that determine when applicants have access, and offer additional forms such as Intents to Apply, Interim, and Final Reports. Applicants can return to this space over and over or they can submit forms during a single session.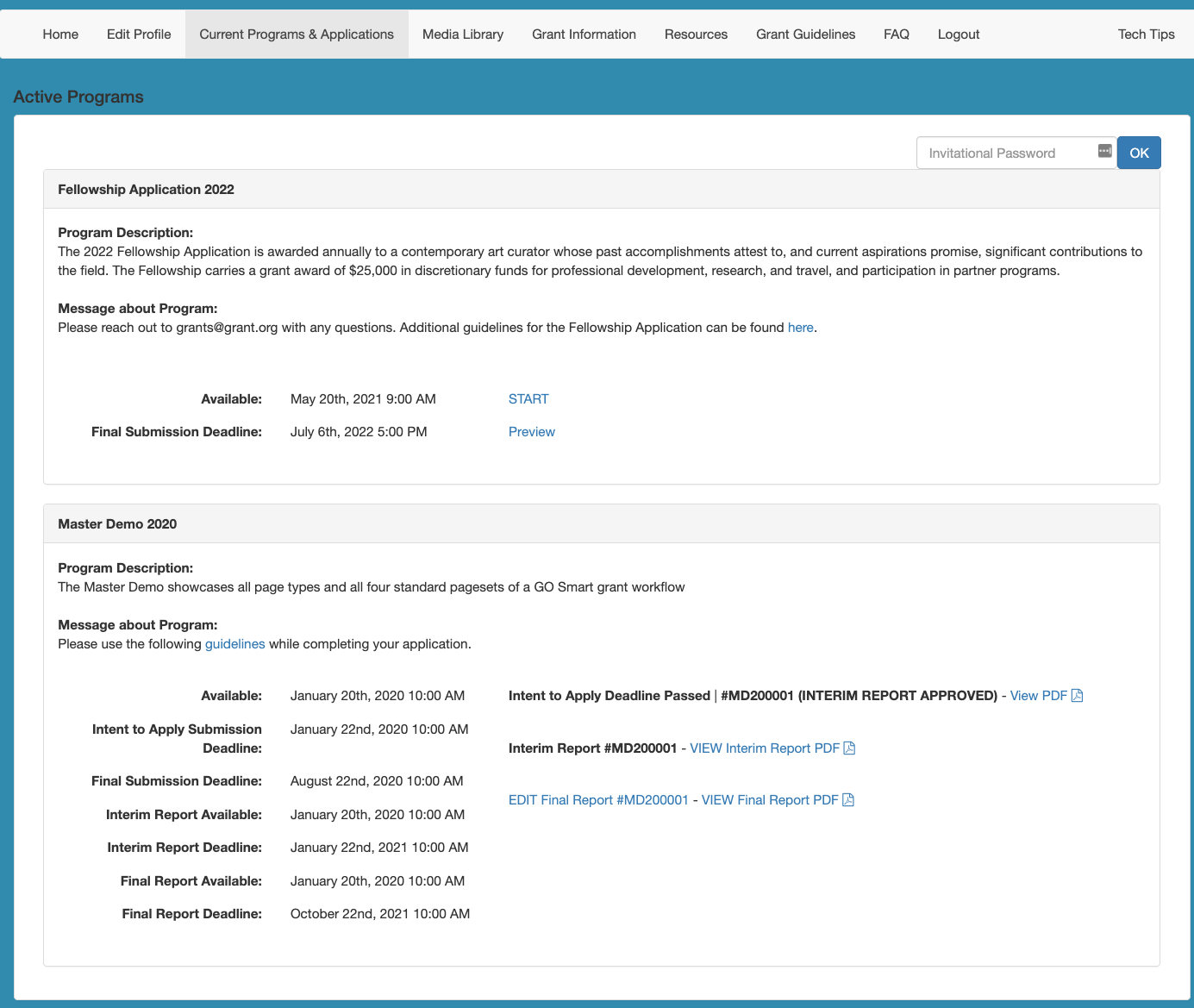 Create a passcode if the application is by invitation only.
Display the name of your grant opportunity.
Create additional custom language that will help your applicants to better understand the opportunity and determine if it's the right fit.
Display Open and Deadline dates.
Applicants can access and edit their read-write forms or they can preview a read-only printable version.
Applicants can return and work on not only their Application, but also an optional Intent to Apply, Interim, and/or Final report in a single space.