You are likely going to be inviting panelists to review your submitted applications, and GO Smart makes it a breeze. Use our panel builder to create single or multiple panels per grant opportunity. Invite panelists to their own portal where they can cleanly review, comment on and score assigned applications. Finally, pull a panelist report to review panelists's scores and make your award selections!
BUILD YOUR PANEL
Use the panel builder to create streamlined panels. Determine a few settings such as open and close dates and offer your applicants instructions. Create custom criteria, asking panelists to consider just what you want them to, then set a score range allowing them to easily quantify their consideration. Use this space to assign returning or new panelists. Finally, assign the appropriate applications and determine from beginning to end who sees what.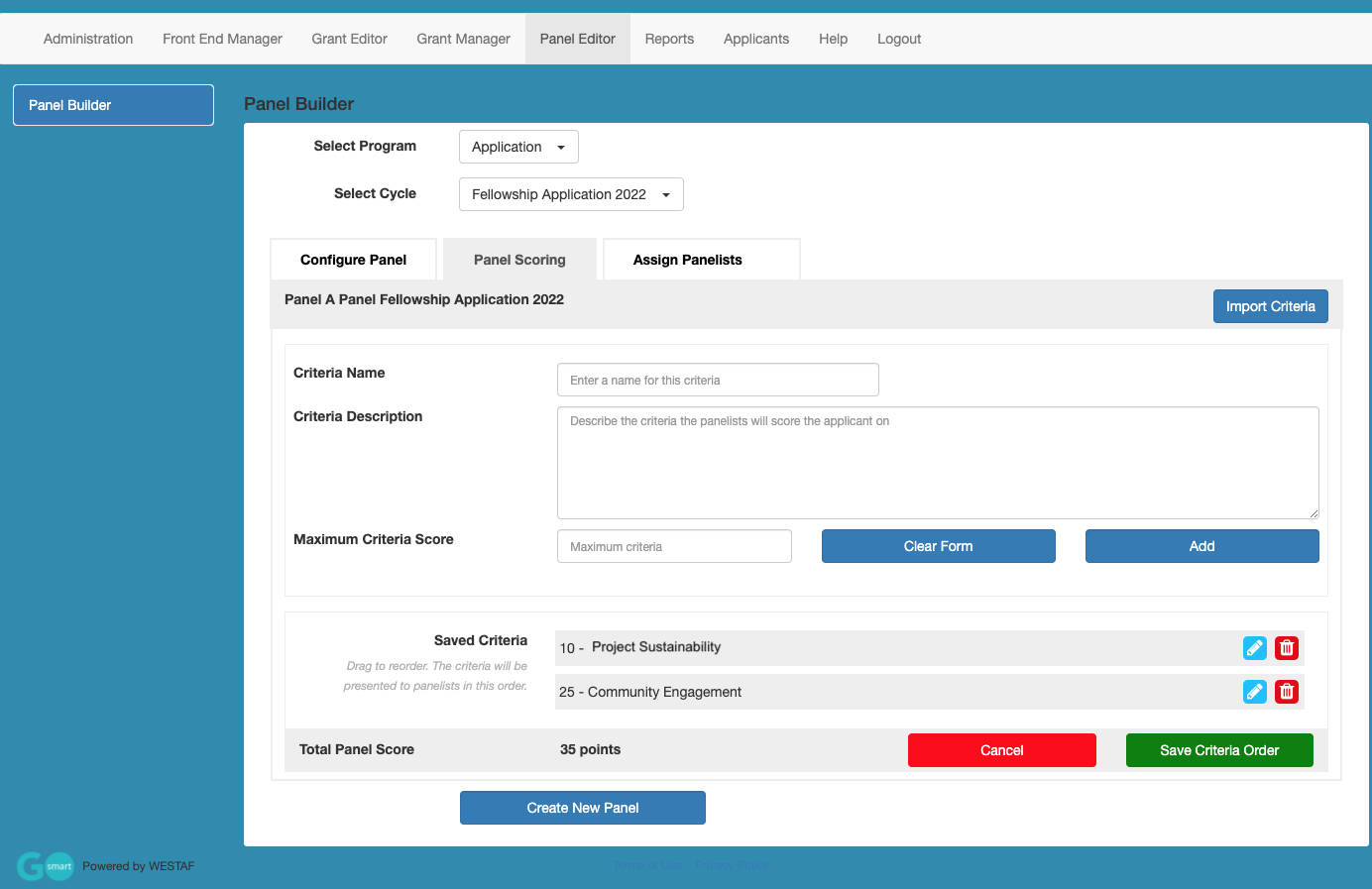 Configure the settings of your panel by setting Open and Close dates and crafting instructions for your panelists.
Create custom criteria by setting a name, description, and score range.
Assign new or returning panelists.
Import previous sets of criteria and avoid rebuilding similar or exact criteria year after year.
Drag and drop your criteria to set the perfect order.
PANELIST PORTAL
Invite panelists to their own portal where you have provided instructions and a clean space to review, comment and score on their assigned applications. Allow them to generate their own panelbook, a PDF of all applications that can be viewed offline. Let them sort their assigned applications by column headers, including a Score column, allowing them to see who has been scored, who is incomplete, and who has yet to be scored. Once they have selected an applicant or clicked Score Applicants, they will view that applicants submission, their support materials, and scorecard where they will see your custom criteria and score ranges.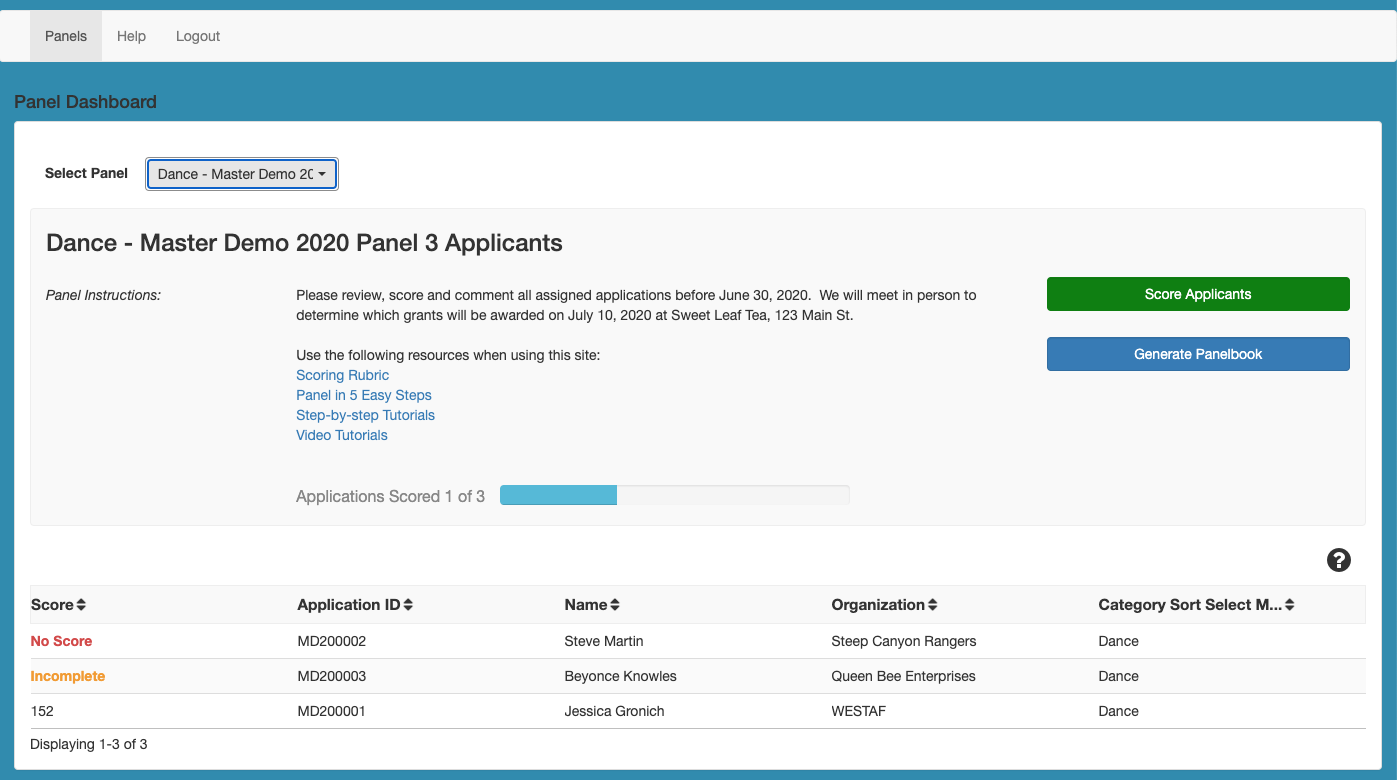 Panelists can select a panel for any grant program to which they have been assigned.
Panelists can view your custom instructions.
Panelists can begin reviewing by clicking Score Applicants or by clicking on any applicant in the list below.
Panelists can see scores for those applicants who have been completed or they will see a No Score or Incomplete label for those applicants who still need scores.
Panelists can sort by any of these columns.
PANELIST REPORTS
After your panelists have completed their scoring, you can pull a comprehensive report of their scores and comments. Panelist reports include a coversheet of the basic details, an overview that calculates and displays the average score across all panelists, and a deep dive into the individual scores and comments per panelist per application.