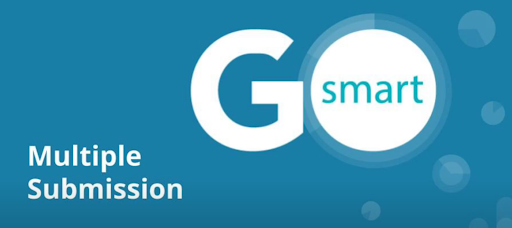 Are you looking to further streamline your grants management processes? Look no further than GO Smart's new multiple submission tool! This innovative enhancement will save you time and stress during your next grant cycle. Applying for and managing grants can be time-consuming and cumbersome for grantmakers and applicants. But a new tool from GO Smart makes the process easier than ever.
This feature allows grant admins to create a single set of questions on a custom narrative page and can allow as many responses as needed, depending on what is appropriate for each applicant. The tool alleviates time spent building multiple sets of questions and better gathers all necessary applicant information together in one place.
The tool further expedites the process for administrators, allowing them to get right into the details with the ability to report, analyze, and sort responses through a downloadable report that automatically includes all multiple submission responses. Applicants and panelists also save time by not having to leave or review several blank fields, as only the sets with responses will appear to these users.
The multiple submission tool is just one of the many features that GO Smart offers admins. As a cloud-based grants management system, GO Smart helps grantmakers streamline their application and administration processes. Admins can manage their portfolios, track deadlines, and keep track of important information all in one place.
Check out our in-depth introduction to the multiple submission tool to see how this enhancement can help to simplify your next grant cycle!