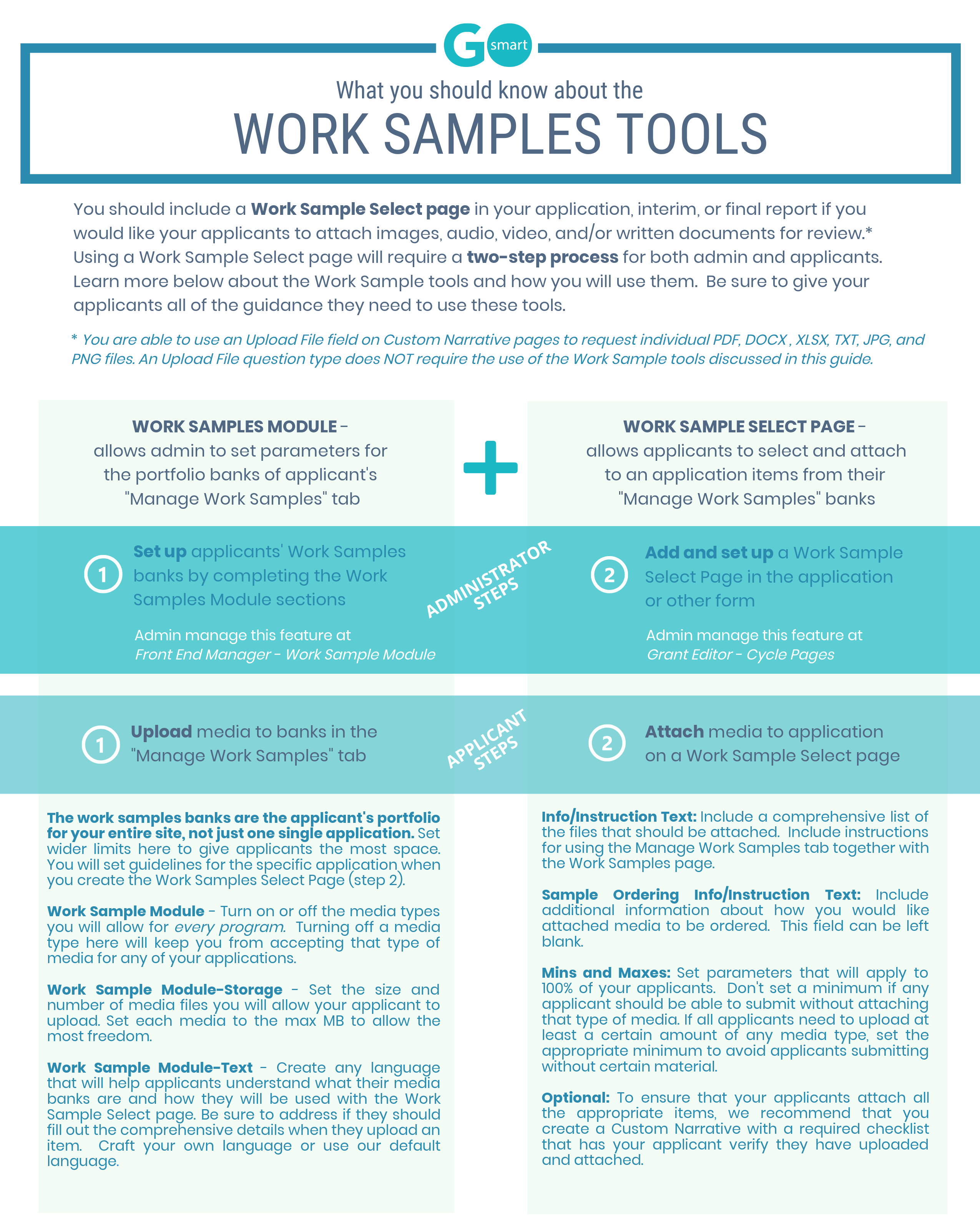 Learn more about the elements of setting up the Work Sample Modules (Administrator Step 1) here.
While setting up a Work Sample Select Page (Administrator Step 2), craft your own language for the Info/Instruction section or use our suggestion found here.
For additional help, review and offer to your applicants these written tutorials about the Work Sample tools.