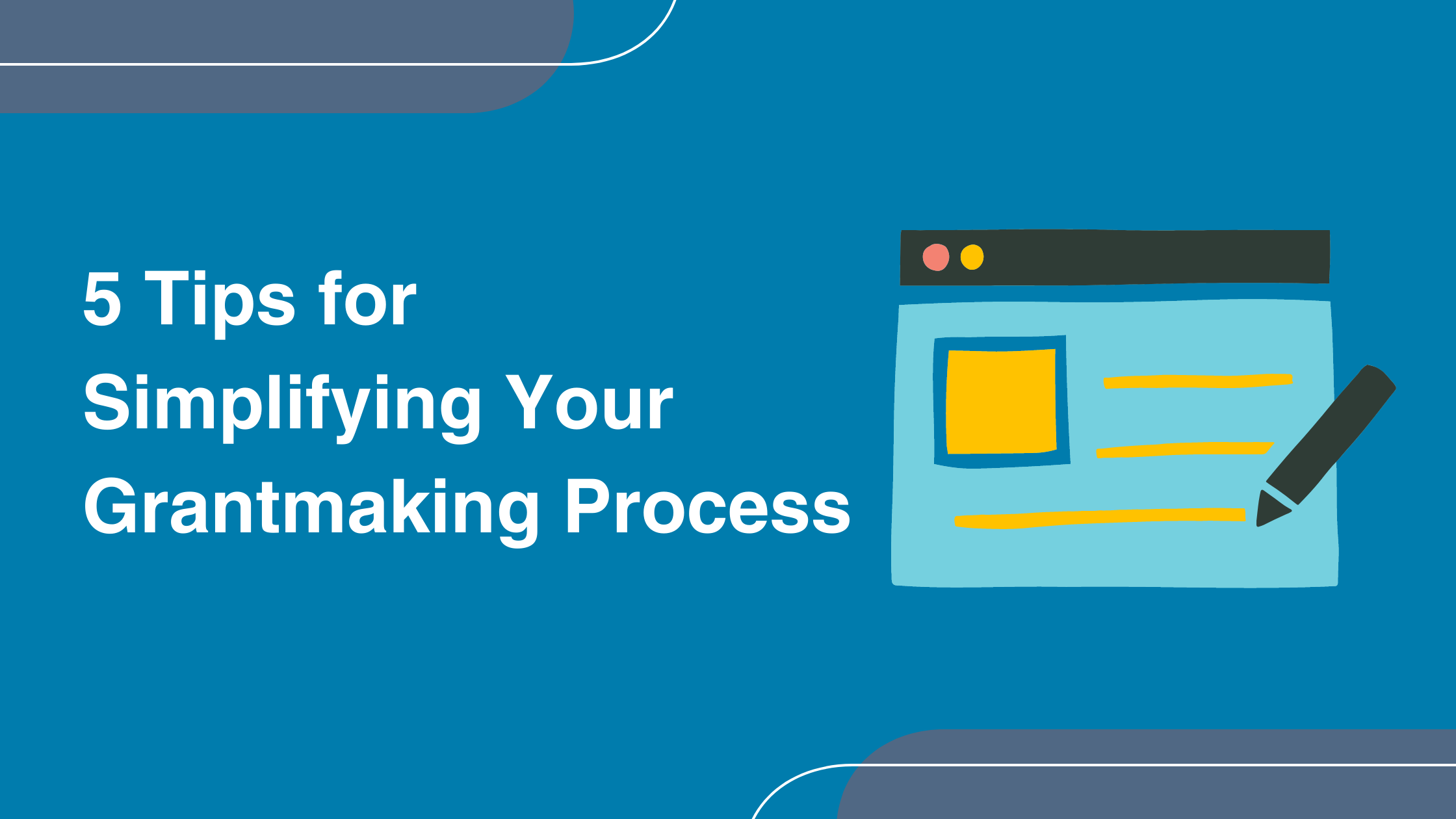 Grants management can be a complex and time-consuming process, but it doesn't have to be! We've put together a list of five tips for simplifying your grantmaking process — let's dive right in:
1. Prioritize Organization
The key to successfully managing grants is organization, and technology can be your best friend here. Utilizing GO Smart can help you keep everything in one place, from applications and deadlines to panel reviews, awards, and data reporting. Being able to access and glance at all of this information in one centralized location will help you demonstrate your impact and prevent any mishaps along the way. 
2. Focus on Clear Communication
Consider creating and sharing a comprehensive schedule for your grants — applicants and grantmakers alike will need to know the deadlines within the grant schedule. From the application phase to when award letters are expected to be shared, clearly communicating deadlines will keep everyone on the same page.
3. Streamline the Application Process
Approach grantmaking through not only the lens of the grantmaker but also from the perspective of the applicant. Review current grant requirements and ask yourself the following questions: Can they be clearer and more concise? Will applicants know exactly what they need to provide to successfully complete their application? 
Don't forget that it's also important to be intentional about the questions you are asking your applicants. So do yourself and your applicants a favor by asking only the necessary questions that will yield the information you need to make informed award decisions. Trust us; everyone will thank you for it!
4. Stay on Top of Reporting Requirements
As a grantmaker, knowing how funds are being used by grantees is crucial in your overall grantmaking strategy. Collecting data will help you monitor the progress of your grantees, ensure that the funds are used correctly, measure the impact of your grants, and influence your storytelling in the communities you serve. Consider setting reminders so you stay on top of deadlines! Learn more about GO Smart's reporting feature here.
5. Turn Mistakes into Opportunities for Growth
Practice makes perfect! At the end of your grant cycle, reflect on the entire process. What went wrong, what went well, and what can you do to prevent similar mistakes from happening in the future? Managing grants can be onerous, so give yourself a break and take each cycle as a learning opportunity. 
These five tips might seem like a no-brainer, but you'd be surprised by how these simple steps can make a significant difference for you, your applicants, and panelists. If you have any questions, are interested in using GO Smart, and/or need help setting up your cycles, contact the GO Smart team. We're happy to help!