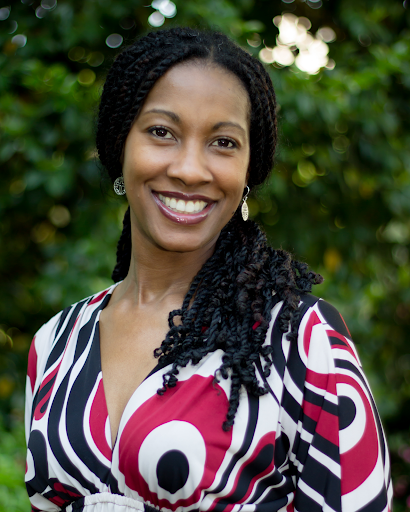 "A dollar spent on the arts goes farther in the rural or BIPOC South than it might New York or Boston—and it often pays dividends in enriching the social fabric of small communities." — Susie Surkamer & Joy Young, Artnet News, November 3, 2021
GO Smart, in collaboration with WESTAF's Social Responsibility & Inclusion team, recently had the pleasure of interviewing South Arts Vice President of Programs Joy Young. South Arts has utilized GO Smart for its grants processes for the past 4 years, and WESTAF has collaborated with South Arts on its Emerging Leaders of Color (ELC) program, partnering with their team on both the inaugural 2019 program as well as their most recent 2022 convening. 
In this spotlight, Joy shares her vision for future ELC collaborations, how the program's leadership can utilize the skills they gain during the program as they navigate their careers, and some of her long term goals and ideas for how program leaders might intersect with South Arts and the region overall. 
Southern Cultural Treasures, a new grant program administered by South Arts, invests $6 million in 12 to 15 BIPOC-led and -serving organizations that become part of a cohort that receives professional development, networking opportunities, and other tools to help them recognize their missions. Considering this deep focus on equity and organizational development, Joy explained that one of the reasons behind utilizing the ELC program was the ability to center coalition building, as well as Southern Cultural Treasures' focus on field building. 
Describing leadership as a "socially constructed relationship," Joy shared her perspective of the connection between organizations, programs, and activities created because of people and their relationships. South Arts remains committed to leaders' growth throughout the field and looks to create engaging conversations on contemporary issues and organizational leadership in meaningful ways that will contribute to their continued growth within the field. Joy also discussed being conscious of the cultural and regional nuances and how they can vary, particularly for leaders of color, between communities and navigating board and staff relationships.
Through this essential relationship building that exists through the ELC program, South Arts can remain accountable to creating pipelines that are not nonexistent for leaders of color and continue to disrupt inequitable practices.
These initiatives are also propelled in the form of grantmaking efforts, which Joy and South Arts Assistant Director of Presenting & Touring Ethan Messere utilize GO Smart for. We asked Joy and Ethan about what stood out through the process during their use of GO Smart and what they found most valuable when partnering with a sister regional arts organization for their grants administration software. 
Ethan shared that open communication and the responsiveness of the GO team added a sense of ease to the panel process. The simple and easy-to-use reviewer portal also aided in expediting the panel process.
Want to know more? Visit South Arts to learn more about Joy and the South Arts team, or head to the 2022 South Arts Cohort page to learn more about South Arts' 2022 ELC  cohort. 
Curious about utilizing GO Smart for your next grant cycle? Drop our team a note by visiting our Schedule a Demo page!