If you need to immediately email all applicants in one or several statuses, use the Mass Mailer tool.
Navigate to the Grant Manager tab > Mass Mailer subtab.
Select your program and cycle from the drop-down menu.
Check the status(es) of applicants to whom you want to send a message.
Click Select.
The Email Editor will open.

Add all necessary information.

Include a BCC address if you would like to be notified as applicants' statuses change.
Attaching a PDF ensures that the applicant has a final copy of their application; however, they can always generate this PDF for themselves from their applicant site.*

Click Preview Email at the bottom of the editor to preview.
If you are satisfied with your message, click Send to send. Otherwise, click Edit to go back and modify the message before sending it.
*Opting to Attach a PDF to a Mass Mailer will always attach the Application PDF regardless of the status selected. You cannot push the Intent to Apply, Interim Report, or Final Report from a mass mailer. If you want to send these forms en masse, create a Status Mailer for the [Form] Received status and change the user's status to that [Form] Received status from the grant manager dashboard.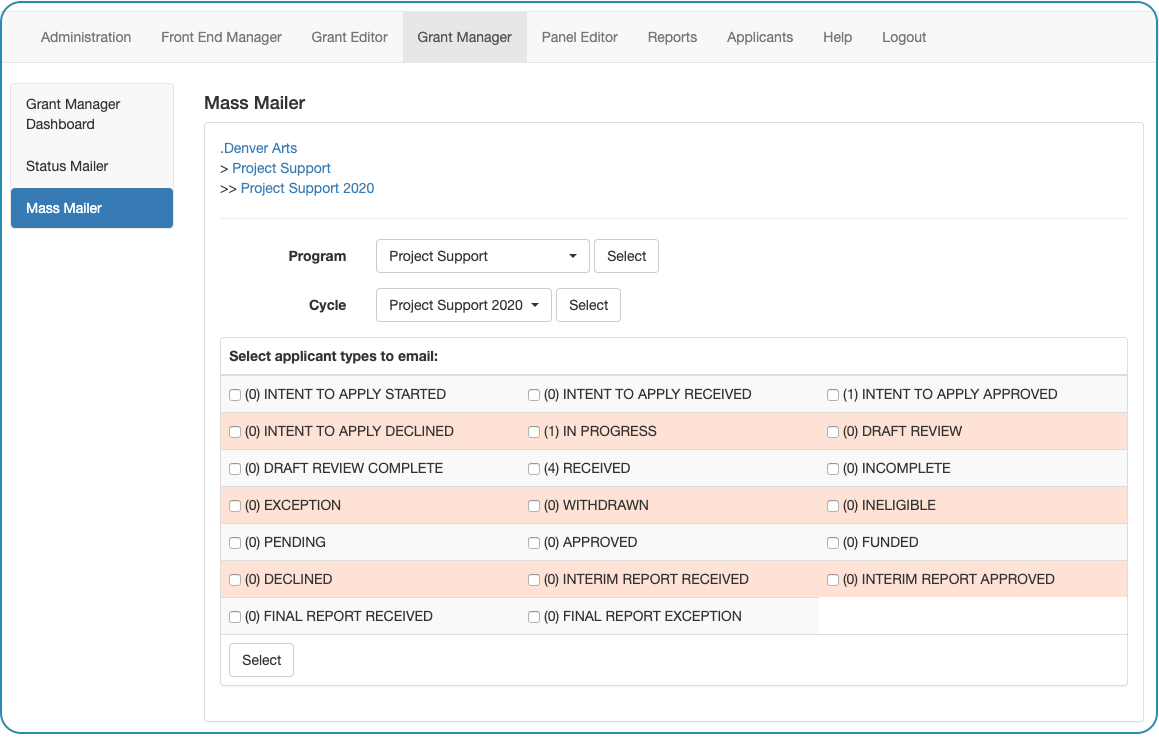 Check the box for the status(es) of applicants to whom you want to send an immediate email.